With the holiday so close, some of you are still deciding what to wear to that last Christmas Party.  A sweater dress is the perfect option.  Depending you location, the temperature has dropped and you can't be cute if you are shivering.  A sexy off the shoulder "sweater dress shows a small amount of skin and also is warm enough to prevent the shivers.
Another plus, this sweater dress can be recycled and worn again.  The days of buying a cocktail dress for a party are over.  There are many sexy and nice fitting sweater dresses for all sizes.  Whether a red, black or blue, that Christmas party dress can be worn next month on a date with a new guy.  The possibilities are endless.
If you are unsure which styles work for you, identify your strongest physical features and use that as a guide for dressing for your body type.  Still not sure, Amazon has a ton of reviews on different off the shoulder sweater dresses and some offer customer photos from various angles.  Also, remember when ordering online, there is always the option to make a return.  What are you waiting for? Let's get started looking for the perfect sweater dress for you!
More info on the bebe Off Shoulder Lurex Sweater Dress
More Info for the Rib Detail Off Shoulder Sweater Dress

Women's Styles are up to 50% off!
As I tell my clients, the key to knowing how to build a wardrobe for less is buying items piece by piece. If you purchase several wardrobe essentials at once, the tab will be very high. Personally, I select one essential and focus on gathering an adequate collection of those pieces.
Building a Wardrobe: Cardigan Sweaters for women
Mango Cardigan Sweater
One wardrobe essential to consider is cardigan sweaters. Cardigans can be worn in a variety of settings. The classic cardigan is usually considered a conservative sweater, perfect for church and/or work. Lately cardigans are available in an assortment of styles. Some cardigans have ruffles at the neckline and some are covered with sequins or jewels. The cardigan is a classic piece that every woman should own.
Check out these stylish cardigan sweaters that I adore!
Ladies Animal Print Cardigan
Faux fur cardigan

In an effort to prepare for the Holidays, let's review tips for glowing skin. One of the noticed is skin. Nothing is sexier than healthy, smooth, glowing skin. There are several hundred skincare products on the market to help ladies achieve healthy, glowing skin. Ironically, some of the best skincare products are free. Wait; do not get too excited, we said SOME.
1. Drink more water.
One common factor in skincare tips for a number of skin issues is water. Drinking the right amount of water will really show in the skin! If water is not your beverage of choice, break up some of those servings with fruit that contains a lot of water. Some examples of fruit that contain a lot of water are kiwi and watermelon.
2. Watch what does in your mouth.
As with dieting for weight loss, the diet is also important when establishing a skincare regimen. There are some foods that can cause break outs or even result in dull skin. In addition to the obvious, like sugar, also limit processed foods. Some of these foods contain chemicals that are harmful to the skin.
3. Nourish your skin.

Borghese Fango Mud Mask

Visiting a spa for a professional mask or creating a mask at home, treating your skin to a little TLC is definitely a good thing. Facial skin is much different than the skin on other parts of the body. This is why at times; the face requires extra steps to achieve the desired results.
4. Exfoliate
Exfoliation encourages the removal of dead skin cells. This is extremely important if there are blemishes or marks on the skin. Exfoliate weekly and overtime the results will be amazing.
If you do not have tons of money to try different beauty products you can still have beautiful skin. While it may require work, it is possible to create a skincare regimen to improve the look of your skin. With the help of a few skincare products and the tips for glowing skin we have shared, beautiful skin is just a "scrub" away.
The Kardashian Clan is celebrating the Grand Opening of their new store, Kardashian Khaos in Las Vegas today. There are reports that over 3,000 fans met the fashionable family at The Mirage to celebrate the event.
(The family captured on the red carpet last night, December 15,2011.  Image Courtesy of Zimbio)
What the blogs are saying:

Felix Rappaport, President and COO of The Mirage, said, "It's hard to think of a brand that embodies fun, energy and excitement better than the Kardashian brand. The Kardashian women have developed an unmatched international following and we're thrilled that The Mirage will be home to their first Las Vegas store, Kardashian Khaos. We look forward to a wonderful relationship with Kris, Kourtney, Kim and Khloe, and to welcoming their fans from around the world."
Meanwhile, the Kardashian ladies told in a joint statement, WWe're thrilled to have the opportunity to share some of our favorite products and even one-of-a-kind items with our fans, and happy that Felix and his team have welcomed us to The Mirage. Given that Las Vegas is the number one destination for countless travelers from around the world, having such a big presence there is a dream come true and very special to all of us. We look forward to seeing everyone on our visits to the store."
via celebrity-gossip.net
What is a Brazilian Bikini Wax?
A Brazilian bikini wax treatment removes all pubic hair from the entire "southern" region. Some women opt to leave a small patch just "over the top". It is thought to be very good for feminine hygiene and oral intimacy.
What is the big deal about the treatment?
If you mention Brazilian bikini waxing in a room of men and women, most men will smile really big and women will cringe. Most men find it very appealing and it also makes certain acts of intimacy "better" from a man's perspective. However, as with any waxing treatment, a Brazilian bikini wax is very painful. This is because a large area is being waxed at once. In addition, the skin in this area is much thinner than skin in other places.
Why should I get a Brazilian bikini wax?
While there are many cons to getting this type of treatment, there are definitely advantages. Three reasons every woman should experience this are:
-Longer Lasting Results
-No Razor Bumps
-The AMAZING feeling after
While we can all agree that it would be awesome to not have to touch up that area as much or even not have to deal with razor bumps, the last reason outweighs them all. After the treatment, women feel an incredible sense of liberation and SEXINESS!
What about you? Have you experienced a Brazilian bikini wax? Please share your experience!
The holidays are here and it's time to party! You may be wondering what to wear to that holiday cocktail party. Well, not to worry, your personal style consultant is here to help! There are several options from a strapless dresses to a simple black dress paired with awesome accessories. Let's take a look at some options!
Dressing for a Cocktail Party| Comfort
One thing you want to consider when dressing for a cocktail party is comfort. How can you enjoy the party if your feet are hurting or your shape wear is cutting off circulation? Being cute does not have to be uncomfortable! Tips for finding a dress that provides comfort:
1. Avoid clingy pieces that require shape wear
2. Shop for dresses that play up your strongest features
3. If there will be standing or dancing, avoid new shoes or shoes that are not comfortable
 Jessica Simpson One shoulder Cocktail Dress
Jessica Simpson Lace Cocktail Dress
Dressing for a Cocktail Party| Why does it have to be a dress?
While many times, dresses are the attire of choice, it is not the requirement. There are several pieces that can be styled in a dressy and often festive fashion. Take for instance a sequin jacket. Paired with a solid color skirt, tights and funky shoes, a sequin jacket can instantly create a stylish party look.
Mango Ladies Sequin Blazer Jacket
Calvin Klein Ladies Sequin Blazer Jacket
Dressing for a Cocktail Party| Don't Procrastinate
While reading a fashion magazine a couple of months ago, I ran across a very true statement. We often find the best dresses for parties when we are not shopping for them. Do not wait until it's time to party to shop for the perfect party attire. Keep your eyes open for inspiration and deals year round. This means when party time arrives, it's no pressure to get out there and shop for the perfect look. It also means you are less likely to bump into someone at the party in the same outfit.
Hopefully these three tips can help you prepare for the upcoming holiday parties. Deciding what to wear to a cocktail party is not a challenging task at all…if you are prepared! Now come on, let's party!
There is a common trend on the runway this season. The Doctor Bag. You know, the bags that old school doctor's carried when making house calls? Well these bags are back and with a vengence! Check out the latest doctor bags as seen on the runway!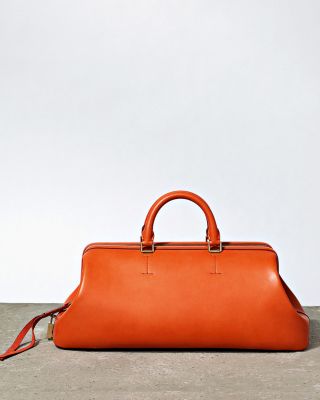 Shop the look for less!
Are you looking to polish or perfect your wardrobe this season? Do you view pictures of magazines and wonder why you can never achieve that polished or chic look? Adding flair to your wardrobe is not a difficult task. Adding a dash of flair can be as simple as adding a scarf. Incorporating animal prints, bold colors and trendy accessories (such as scarves) instantly polishes an outfit. Not sure what we mean? Keep reading!
One of the hottest trends this season is animal print anything! Pair animal print flats with jeans, a t-shirt and blazer and instantly have a hot look. Animal print is attention grabbing and if worn properly can be very chic! Check out some of these looks!
1. Animal Print
An animal print cardigan instantly adds style to any set. Here, we paired the cardigan with jeans and a white tshirt first. Adding simply orange flats gave the outfit just the right amount of flair. If you desire a dressier look, pair the cardigan with a classic black dress and attention grabbing pumps.

The animal print blouse can be paired with jeans or a skirt. With this pattern, it does not take a lot to get that jazzy look. Add bright shoes or even a classic black bootie or pump and you are in business!
2. Bright Colors
A pair of bright colored pumps or sweater. Adding a splash a color or color blocking creates a very chic look! Some of the cutest shoes this season are available in vibrant hues.

Here, we paired a navy blue dress with gray pumps and a hot pink caplet.  Although none of the colors are in the same family, they create a nice chic look. 
For a more casual look but polished look, we paired jeans and a boat neck tee with cobalt blue pumps and a yellow blazer.  Eye catching and sophisticated, the perfect look for dinner with the girls or a movie date with your sweetie.
Accessories
Another way to add style to you outfit is by using accessories.  Scarves, bracelets, necklaces , brooches and handbags are just a few accessories that instantly add style to an outfit.
In our final set, we paired a simple red dress with other "simple" accessories.  When the scarf, boots and handbag were added the dress instantly went from blah to BAM.
Still feeling discouraged about your wardrobe?  Grab fashion magazines and search the internet for inspiration.  There are tons of ways to incorporate all of these tips and more into your winter fashion!
While the weather outside is frightening… it does not mean you have to look that way! Stay warm in a sexy sweater this holiday season! Sweaters can be paired with jeggings, jeans, a skirts or skinny jeans and boots! Allow your personality to shine through by selecting a sweater that has a personality similar to that of yours! Check out these sexy sweaters currently on sale at Boston Proper!
Red Snowflake Sweater
Learning How and Where to Shop
Are you one of those people that have no idea where to start when it's time to shop? Do you sit and envy women that are able to bargain shop and effortlessly find sales? Shopping is FUN and easy! Anyone can do it, TRUST us, we know. We are going to help distinguish the difference between department stores, inexpensive/trendy stores, fashion boutiques and the internet.

Shopping 101: Department Stores
Department stores often carry a vast selection of merchandise. Shoppers can usually find apparel for the entire family in one department store. Most department stores do not specialize in anything, but carry a little bit of everything. Some department stores offer wonderful sales. Usually, department stores offer quality merchandise that carries a pretty stiff price tag. However, when department stores run their awesome sales, it is possible to catch some great deals. A department store is a great place to shop when shopping for gifts, evening wear and shoes. Some common department stores are Macy's, Kohl's, Nordstrom, Lord and Taylor and J.C.Penney.
Shopping 101: Inexpensive or Trendy Stores
Inexpensive fashion and trendy fashion shows will grab your attention. They usually have colorful eye catching displays in their windows. The line is usually a mile long because they always carry what "current trend". MOST trendy stores are inexpensive as well, but some are very pricey. These stores are great for purchasing trendy pieces that will be worn for one season only. Think about the MC Hammer pants era. This would have been a perfect purchase for a trendy or inexpensive store. The items in these stores are rarely quality pieces. While they are not "quality" they are still very appealing for the eye. These stores are perfect for shoppers looking to stretch a dollar for pieces that they do not necessarily expect to carry over into the next season. These store/chains often vary by location/city. Some common names of inexpensive or trendy stores are Rue21, Forever21, Dots, Strawberry and Rainbow.
Shopping 101: Fashion Boutiques
If you are not looking to spend a pretty penny, do not stop in a fashion boutique. Fashion boutiques specialize in either woman's, men or children apparel. Rarely will you find a boutique that caters to all three. In addition, fashion boutiques often cater to one style of clothing. For instance, an upscale women's boutique will likely have pieces that are more suitable for after five affairs or special occasions. While these boutiques can be quite pricey, there are sales. If planned accordingly, and coupons are saved (yes some boutiques have coupons) it is possible to score a major deal in a boutique as well! It is hard to name boutiques because it truly depends on the area.
Shopping 101: The Internet
A few years ago, online shopping was not too common. Many consumers failed being scammed and victims of identity theft. My have times changed. Shopping on the internet is now just as common if not more than walking into a mall or department store! Many of the stores we visit daily also have websites that offer online shopping. This is quite convenient for shoppers that desire to shop at stores not located in the vicinity of their homes. Cyber Monday is a testimony to how successful and prominent online shopping has become. Some popular online shopping sites that we here at Cyberstylist4u adore are:
Zara
Forever21
Pink Ice
Amazon (GREAT deals)
French Connection
Lulus
Bebe
Nordstrom
Bakers
Barney's
As you can see, there are MANY options for shoppers today! Do not be afraid to get out there and find your next deal! Sit down, make a list and get out there and catch those sales!