Looking for a party dress for an upcoming holiday party?  Check out a stylish lace dress.  Inspired by celeb style, lace dresses are very popular this season.  Most lace dresses feature intricate details and usually require very little accessorizing.  The lace dress is also very versatile.  Most lace dresses are designed with class and work well for several types of functions, ranging from church banquets to an evening out with your significant other.
Check out some of our favorite lace dresses!
What do you think about the lace dress? Would you rock a lace dress to a holiday party?
The Kardashian Clan is celebrating the Grand Opening of their new store, Kardashian Khaos in Las Vegas today. There are reports that over 3,000 fans met the fashionable family at The Mirage to celebrate the event.
(The family captured on the red carpet last night, December 15,2011.  Image Courtesy of Zimbio)
What the blogs are saying:

Felix Rappaport, President and COO of The Mirage, said, "It's hard to think of a brand that embodies fun, energy and excitement better than the Kardashian brand. The Kardashian women have developed an unmatched international following and we're thrilled that The Mirage will be home to their first Las Vegas store, Kardashian Khaos. We look forward to a wonderful relationship with Kris, Kourtney, Kim and Khloe, and to welcoming their fans from around the world."
Meanwhile, the Kardashian ladies told in a joint statement, WWe're thrilled to have the opportunity to share some of our favorite products and even one-of-a-kind items with our fans, and happy that Felix and his team have welcomed us to The Mirage. Given that Las Vegas is the number one destination for countless travelers from around the world, having such a big presence there is a dream come true and very special to all of us. We look forward to seeing everyone on our visits to the store."
via celebrity-gossip.net
There is a common trend on the runway this season. The Doctor Bag. You know, the bags that old school doctor's carried when making house calls? Well these bags are back and with a vengence! Check out the latest doctor bags as seen on the runway!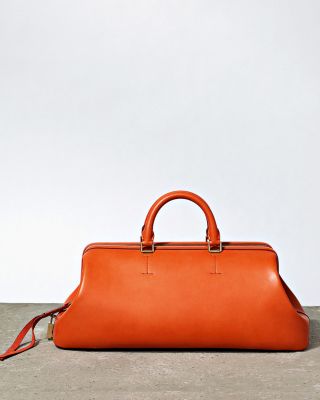 Shop the look for less!
While the weather outside is frightening… it does not mean you have to look that way! Stay warm in a sexy sweater this holiday season! Sweaters can be paired with jeggings, jeans, a skirts or skinny jeans and boots! Allow your personality to shine through by selecting a sweater that has a personality similar to that of yours! Check out these sexy sweaters currently on sale at Boston Proper!
Red Snowflake Sweater
Hot or Not: Celebrity Fashion Trends
Kaleena Harper and Dawn Richards of Dirty Money were recently captured out and about. Both ladies were decked out in very trendy sets. What do you think? Hit or miss?
While I like Dawn's shoes and Kaleena's blazer…..the rest is a bit much. Style is simple….either you have it or you don't. I like to say "Less is more"….no need to look like you are "trying too hard"
Image courtesy of Splash News via Sandra Rose
<h2> Bringing SWEATY back in sweatpants?</h2>
For years we have worn sweatpants to clean the house, jog, lounge or run errands. Well Spring/Summer of 2010 is planning to take sweatpants to a whole new level!
Lately, many designers have dressed models in designer sweatpants on the runway! Could you imagine? Dressing up for partying or hanging out and wear sweats?!
Check out some of the latest designs in designer sweatpants.
Images couresty of Elle and The Fashion Spot.
Basic Day to Day Handbag: Louis Vuitton Speedy 30
One of the most popular styles of designer handbags is the Louis Vuitton Speedy. While there are several sizes available, 25,30,35, the mostly commonly carried size is the 30. This waterproof fashion bag, made of canvas, has been the trademark of Louis Vuitton since the late 80's.
While the monogram print was the most commonly seen print, there are more options available. If you like options, you can also consider the, Damier Azur, Damier Ebone or Epi Leather series of this bag. No matter which you choose, you can go wrong with a timeless classic piece like a Louis Vuitton Speedy Handbag.
Boyfriend Jeans, Suspenders, Boyfriend blazers… these are all recent and hot trends. Women dressed in men's clothing seems to be the "in" thing right now.
Elle.com teaches female readers all about using their boyfriend's clothing as their own!
Recently, the Creative Director over at Elle,Joe Zee, successfully made over a couple. Check out a little of what Joe has to say:
With that in mind, and in the spirit of ELLE's Modern Love issue, I thought, Let's clean up the guys first so that their girlfriends will have something to steal. Then they can all look good in the process—it's win-win. A few months back, I asked readers to nominate their boyfriends in desperate need of a Dude-Over. I gave them my A to Zee treatment (special thanks to H&M for all the men's clothes), keeping in mind which items girlfriends can "borrow" and how they can wear them. I now see why this closet raid works so well. But one thing, guys: If those raids become excessive and you're left with nothing to wear, you know whom you can call. I've heard it all before.
Sound interesting? Check out the entire male/female fashion makeover here!
Ladies Fashion Must: Ladies Ceramic Watch

Michael Kors Ceramic White Chronograph Bracelet Silver-tone Dial Women's Watch #MK5183
One of the hottest accessories for women lately is the ceramic watch. Although many believe that a ceramic watch would be very fragile because it is made of ceramic, well the opposite is true! Ceramic watches are great for casual or day to day wear because they do not scratch easily.
The Michael Kors ceramic watch

is one of the more popular models. There are several colors and face styles available. If you are looking for an affordable casual watch, perhaps you should consider this watch.
Boyfriend Jeans
JOSEFINA WITH CHAIN MAIL BELT IN DARK VINTAGE CALIFORNIA
One of the hottest trends in fashion these days is boyfriend jeans. If you are big on style and comfort, boyfriend jeans just may be a hit for you. Boyfriend jeans
provide a nice fit, they compliment your figure without being too revealing.
Some key features of boyfriend jeans are:
Low rise fit
Baggy
Usually worn with a rugged worn look
The features above work together to create a very edgy unique look!